Central Virginia Residential Services, LLC. 
We exist to serve our customers. We strive to exceed our customer's expectation of excellence with a customized personal service and experience. 
Put our experience to work on your most valued asset, your home!
If you need a guy (and everyone does) this is the guy to go to! When your wife won't stop bothering you to fix all the things you don't know how to, this is where you turn. You can't always rely on YouTube to help you fix everything because I have tried. I would recommend him to fix, repair, or install anything you can't handle. Charles is very professional, always willing to help, and very reliable.
Charles has completed a variety of projects for me and has consistently delivered exceptional services through his professionalism, workmanship and customer service. I highly recommend Charles for any of your home repair needs.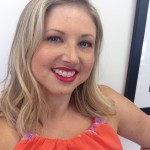 Good quality service you can trust is really hard to find these days… I would highly recommend Central Virginia Residential Services for any work you need completed around the house or at the office.  Charles is extremely knowledgeable, responds quickly, and most importantly, gets the job done right the first time which is huge!  Charles really takes great pride in his work, Charles and Bre always strive to offer the best customer service.